The Philip Southcote School Careers Programme
At Philip Southcote School we are committed to ensuring all pupils have access to careers advice, support in school and access to employers and the workplace. Our named Moving On Coordinator in school is Miss Karen Robinson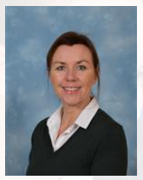 karen.robinson@philip-southcote.surrey.sch.uk
Please do get in touch if you have any specific careers queries.
Interested in supported internships?
Check out the information from our January assembly hosted by MENCAP. If you want any more information or a chat about supported internships, email Karen Robinson.
Please click here to see Mencaps Interns and Outcomes Supported Internship Programme
---
Our careers provision is based on the Gatsby Benchmarks as recommended in the DfE's Careers Strategy (December 2017) and the Statutory Guidance for Careers (January 2018). The 8 benchmarks are outlined below:
A stable careers programme
Learning from labour market information
Addressing the needs of each pupil
Linking curriculum learning to careers
Encounters with employers and employees
Experiences of workplaces
Encounters with further and higher education
Personal guidance
Aim:
Philip Southcote School is committed to providing Careers Education, Information, Advice and Guidance (CEIAG) to all pupils through the curriculum and organised activities. Careers Guidance will focus on the specific needs of the individual pupil to promote self- awareness and personal development. It will aim to provide current and relevant information to enable each pupil to make informed decisions about their future. It will be presented in an impartial manner, be confidential and differentiated to suit the requirements of each individual pupil.
Objective:
The Careers Programme is designed to meet the collective and individual needs of the pupils at Philip Southcote School. The programme is therefore differentiated and personalised to ensure pupils progress through their stages of career planning and development.
Principles:
helping each pupil to reach their full potential
developing their employability skills
developing independent learning skills
raising individual aspirations and expectations
supporting their life-long learning
Key Stage 3 Provision
Year 9 pupils attend half termly careers assemblies
All pupils investigate a variety of careers through the PHSE Curriculum
Key Stage 4 and Sixth Form Provision
The Careers Programme includes individual and collective careers guidance from the school's Moving on Coordinator. Other activities include:
A work experience placement to support career aspirations
College presentations at an open evening within school
Support with completing College application forms
Mock interviews in preparation for work experience placements
Supported CV and Personal Statement sessions
Parent evenings to meet college representatives
By the end of Key Stage 4, all pupils will have:
As part of the PSE pupils study how to apply for a job, interview techniques, CV's and application forms.
Enhanced their self-knowledge, career management and employability skills
Used ICT software and other sources of advice to investigate and explore future choices and progression routes
Experienced the world of work through a work experience placement
Been provided with the resources to complete the post-16 application procedures, including CVs, personal statements, and preparation for interview
Been given information about appropriate available funding
By the end of Sixth Form, all pupils will have:
Actively engaged in the world of work through a variety of work experience opportunities
Followed the Personal and Social Education curriculum to enhance their employability through extensive experience of CV and job application experience
Followed Personal Progress or Independent Pathways, which encompass a variety of foci to encourage personal development, independence and preparation for adulthood.
Moving On - Destinations

Destination Data inc Sixth Form

Year

% Further Education

% Employment

% NEET

20-21 (42)

97.5%

2.5%

0%

19-20 (27)

89%

7%

4%*

18-19 (27)

93%

7%

0%

17-18 (27)

100%

0%

0%

16-17 (23)

95%

5%

0%

15-16

85%

5%

10%*

14-15

89%

11%

0%

13-14

100%

0%

0%

12-13

100%

0%

0%

* 2 pupils moved out of area/country
Note:
19-20 leavers attended 5 different external further education providers
20-21 leavers attended 6 different external further education providers