The Philip Southcote School Careers Programme
At Philip Southcote School we are committed to ensuring all pupils have access to careers advice, support in school and access to employers and the workplace. Our named Moving On Coordinator in school is Miss Karen Robinson: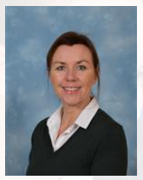 karen.robinson@philip-southcote.surrey.sch.uk
Our Lead for Careers across the school is Louise Cooper, one of our Deputy Heads.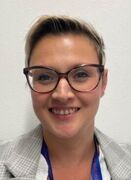 louise.cooper@philip-southcote.surrey.sch.uk
Please do get in touch if you have any specific careers queries.
Our careers provision is based on the Gatsby Benchmarks as recommended in the DfE's Careers Strategy (December 2017) and the Statutory Guidance for Careers (January 2018). The 8 benchmarks are explained below: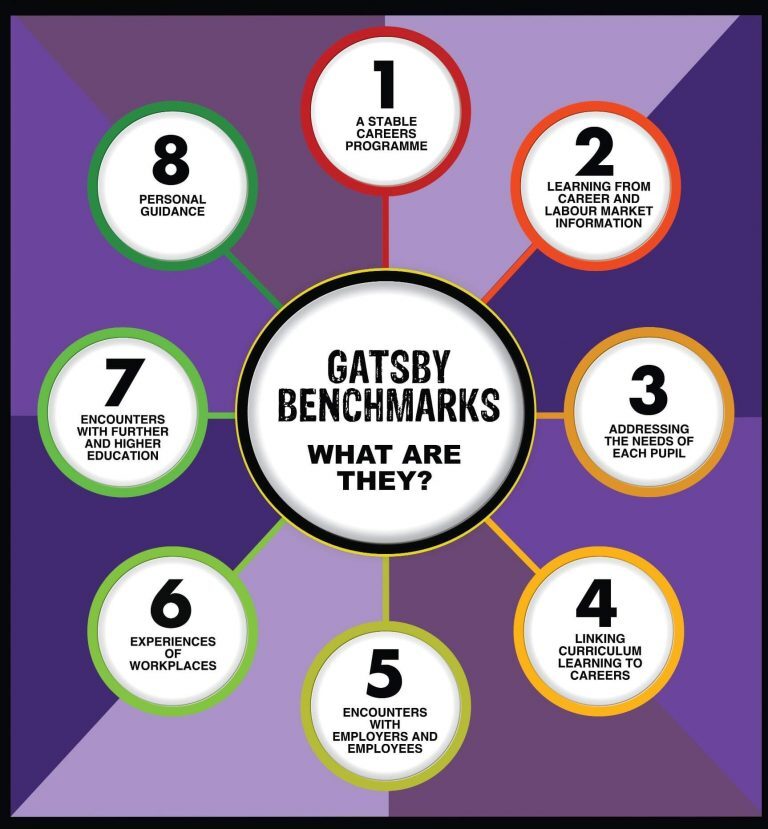 Philip Southcote School is committed to providing Careers Education, Information, Advice and Guidance (CEIAG) to all pupils through the curriculum and organised activities. Careers Guidance will focus on the specific needs of the individual pupil to promote self- awareness and personal development. It will aim to provide current and relevant information to enable each pupil to make informed decisions about their future. It will be presented in an impartial manner, be confidential and differentiated to suit the requirements of each individual pupil.
Objective:
The Careers Programme is designed to meet the collective and individual needs of the pupils at Philip Southcote School. The programme is therefore differentiated and personalised to ensure pupils progress through their stages of career planning and development.
Principles:
helping each pupil to reach their full potential
developing their employability skills
developing independent learning skills
raising individual aspirations and expectations
supporting their life-long learning
Key Stage 3 Provision
All pupils attend half termly careers assemblies
All pupils investigate a variety of careers through the PHSE Curriculum
Key Stage 4 and Sixth Form Provision
The Careers Programme includes individual and collective careers guidance from the school's Moving on Coordinator. Other activities include:
A work experience placement to support career aspirations
College presentations at an open evening within school
Support with completing College application forms
Mock interviews in preparation for work experience placements
Supported CV and Personal Statement sessions
Parent evenings to meet college representative
By the end of Key Stage 4, all pupils will have:
As part of the PSE pupils study how to apply for a job, interview techniques, CVs and application forms.
Enhanced their self-knowledge, career management and employability skills
Used ICT software and other sources of advice to investigate and explore future choices and progression routes
Experienced the world of work through a work experience placement
Been provided with the resources to complete the post-16 application procedures, including CVs, personal statements, and preparation for interview
Been given information about appropriate available funding
Attended at least one careers guidance interview provided by an external careers adviser.
By the end of Sixth Form, all pupils will have:
Actively engaged in the world of work through a variety of work experience opportunities
Followed the Personal and Social Education curriculum to enhance their employability through extensive experience of CV and job application experience
Followed Personal Progress or Independent Pathways, which encompass a variety of foci to encourage personal development, independence and preparation for adulthood.
Attended at least two careers guidance interviews provided by an external careers adviser.
We are committed to delivering an engaging and progressive Careers Programme. We work closely with our Careers Governor, Lorraine Taylor, to ensure we are constantly developing our offer.
Application for Provider Access
Provider Access Policy Statement
Date updated: January 2023
Rationale
High quality careers education and guidance in school or college is critical to young people's futures. It helps to prepare them for the workplace by providing a clear understanding of the world of work including the routes to jobs and careers that they might find engaging and rewarding. It supports them to acquire the self-development and career management skills they need to achieve positive employment destinations. This helps students to choose their pathways, improve their life opportunities and contribute to a productive and successful economy.
As the number of apprenticeships rises every year, it becomes increasingly important that all young people have a full understanding of all the options available to them post-16 and post-18 including wider technical education options.
Commitment
Philip Southcote is committed to ensuring there is an opportunity for a range of education and training providers to access students, for the purpose of informing them about approved technical education qualifications and apprenticeships. Philip Southcote is fully aware of the responsibility to set students on the path that will secure the best outcome which will enable them to progress in education and work and give employers the highly skilled people they need. That means acting impartially, in line with the statutory duty, and not showing bias towards any route, be that academic or technical.
Philip Southcote endeavours to ensure that all students are aware of all routes to higher skills and are able to access information on technical options and apprenticeships (The Department of Education, July 2021: "Baker Clause": supporting students to understand the full range of education and training options, and the Provider Access Legislation, January 2023).
Aims
The Philip Southcote policy for access to other education and training providers has the following aims:
To develop the knowledge and awareness of our students of all career pathways available to them, including technical qualifications and apprenticeships.
To support young people to be able to learn more about opportunities for education and training outside of school before making crucial choices about their future options.
To reduce drop out from courses and avoid the risk of students becoming NEET (Young people not in education, employment or training).
Student Entitlement
Philip Southcote fully supports the statutory requirement for students to have direct access to other providers of further education training, technical training and apprenticeships. The school will comply with the new legal requirement to put on at least six encounters with providers of approved technical education qualifications or apprenticeships. This will be done in assemblies throughout the year, in addition to providers attending careers events at the school.
Development
This policy has been developed and is reviewed annually by the Moving On Coordinator (Karen Robinson), SLT Careers Lead (Louise Cooper) and Line Manager (Lee Jerwood - Headteacher) based on current good practice guidelines by the Department for Education.
Links with other policies
It supports and is underpinned by key school policies including those for Careers, Child Protection, Equality and Diversity, and SEND.
You can find our Careers Education, Information, Advice and Guidance Policy here: Key Information
Equality and Diversity
Access to other providers is available and promoted to allow all students to access information about other providers of further education and apprenticeships. Philip Southcote is committed to encouraging all students to make decisions about their future based on impartial information.
Requests for access
Requests for access should be directed to Karen Robinson, Moving On Coordintaor. Karen Robinson may be contacted by telephone or email: karen.robinson@philip-southcote.surrey.sch.uk / 01932562326.
Grounds for granting requests for access
Access will be given for providers to attend during school assemblies, timetabled Careers-based lessons, and Careers or Raising Aspirations events that Philip Southcote is arranging. Students may also travel to visit another provider as part of the trip to be organised in partnership with Philip Southcote.
Details of premises or facilities to be provided to a person who is given access
Philip Southcote will provide an appropriate room or assembly hall to be agreed. Computer rooms can also be arranged. The Moving On Coordinator will organise this, working closely with the provider to ensure the facilities are appropriate to the audience. Appropriate safeguarding checks will be carried out. Providers will be met and supervised by a member of the Careers Team who will facilitate.
Live/Virtual encounters
Philip Southcote will consider live online encounters with providers where requested, and these may be broadcast into classrooms or the school assembly hall. Technology checks in advance will be required to ensure compatibility of systems.
Parents and Carers
Parental involvement is encouraged, and parents may be invited to attend the events to meet the providers.
Management
The Moving On Coordinator coordinates all provider requests and is responsible to his/her senior management line manager.
Complaints Procedure
Any complaints about this policy should be raised to Louise Cooper, email: louise.cooper@philip-soutchote.surrey.sch.uk. Louise Cooper will raise the complaint to Lee Jerwood, Headteacher, Philip Southcote.
Monitoring review and evaluation
The Policy is monitored and evaluated annually via the Careers Team.
Policy Coordinator: Louise Cooper
Policy Reviewed: January 2023
Appendix
Providers who have been invited into Philip Southcote to date include:
Brooklands College
Kingston College
Merrist Wood College
The Halow Project
Surrey Choices
Dramatize
Destinations of previous pupils from INSERT Name of School include:
Brooklands College
Kingston College
Merrist Wood College
Surrey Choices
Local Colleges and Post-16 Provisions
Moving On - Destinations

Destination Data inc Sixth Form

Year

% Further Education

% Employment

% NEET

21 - 22 (32)

91%

6%

3%**

20-21 (42)

97.5%

2.5%

0%

19-20 (27)

89%

7%

4%*

18-19 (27)

93%

7%

0%

17-18 (27)

100%

0%

0%

16-17 (23)

95%

5%

0%

15-16

85%

5%

10%*

14-15

89%

11%

0%

13-14

100%

0%

0%

12-13

100%

0%

0%

* 2 pupils moved out of area/country

** 1 pupil - Moving On Coordinator working with student to find placement
Note:
19-20 leavers attended 5 different external further education providers
20-21 leavers attended 6 different external further education providers
Useful Links
Information for parents
Labour Market Information
Labour Market Information documents are provided to give key information about career and job requirements, patterns and availability.
Careerometer
Skillsometer
Skillsometer can help you discover what jobs you might like to do in the future. You will be presented with a series of statements. Select the emoji that shows how you feel about each statement. You will be given suggestions of jobs linked to what you most enjoy doing.
Work Experience
Year 11 all have one week of work experience. These placements can range from local schools, hairdressing salons, local businesses, local supermarkets and many more organisations. Some students may even feel more comfortable remaining in school so may find themselves working in the school office or even with the Premises team.
In Sixth Form, we try to get as many of our young people out onto work experience when, of course, they feel prepared and ready to do so. Karen Robinson, our Moving On Coordinator, works closely with pupils throughout the year to find out the kinds of placements they would like to gain experience in and then matches them to local businesses where possible.
Here are some of our students talking about their experiences in the workplace:
Lloyd: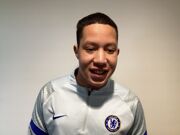 My placement is at a gym. I ask customers how they are, make sure all the machines are working and make sure they are all cleaned. I like spending time in the gym and I now feel more confident.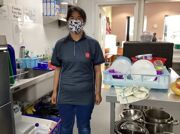 Maira:
My work placement is in a Salvation Army building. I help the staff to prepare snacks and drinks for the children. I also water the plants outside and inside the building. I really enjoy stocking up the sugars.
Josh: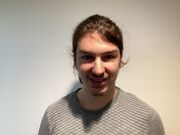 I am working at a local business. I help with the drinks and in the post office. I also help in the office. I love working in the post office.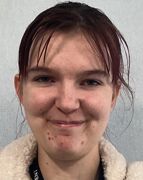 Natasha:
My work experience is in a local cafe. I serve customers, clean tables and load and empty the dishwasher. I enjoy socialising with customers and serving them their food and drinks.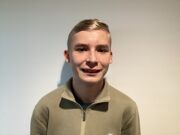 Craig:
I did a placement at a hairdressers. I wash customers' hair, sort out and clean brushes, sweep the floor and sort out the curlers. I enjoy helping people with their hair.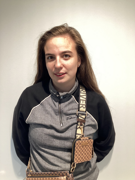 Amy:
I am working at a local nursery. I greet the children and play with them. I really enjoy working with a particular SEN child and helping her with her learning.
Employers and Volunteers
We welcome anyone who would like to donate their time or experience to help us develop our careers provision. Giving our students the chance to encounter the world of work is invaluable in helping them to gain key life experiences, as well as to raise their own aspirations about their futures.
If you would like to get involved, we have identified some of the areas of highest impact that we would welcome your experience in. If you would like to be part of any of the below please do not hesitate to contact us using our contact form
Area

Time commitment

Assemblies and presentations:
Share your career path and choices you have made to get where you have via a live (in person) or pre-recorded interview/presentation.

30 mins

Provide Post-16 apprenticeships:
Are you currently taking on apprentices or know someone who is? Can you offer advice to our students interested in this post-16 route?

On-site visits:

Are you able to take a student to your place of work and give them an experience of a 'day in the life'?

Half - full day

Interview preparations and mock interviews:
Help our students to prepare for their first interviews and give themselves the opportunity to sell themselves to you.

1 - 3 hours

Volunteering opportunities:
Can you provide students with the opportunity to come and volunteer at your company either at weekends or school holidays? We are always on the search for places that can assist with students' DofE requirements as well as give them invaluable experience they can add to their CVs.

Work Experience opportunities:
Can you provide students with the opportunity to come and compete work experience at your company one day a week?